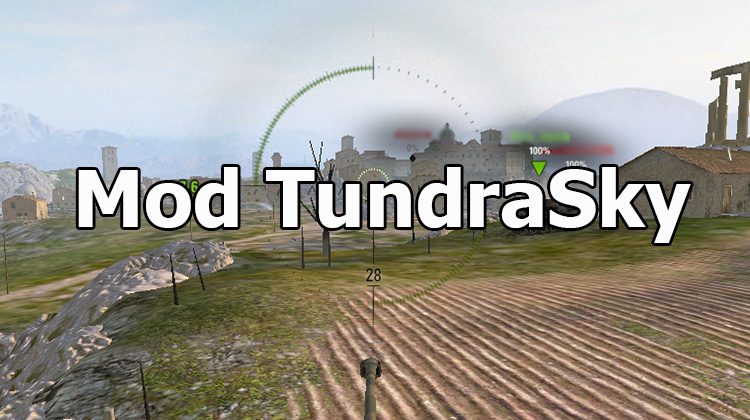 Cheat mod "TundraSky" for World of Tanks 1.23.0.0
Description
Cheats in World of Tanks are one of the topics banned; official sources and popular bloggers do not particularly cover them, which is very logical. However, even players who have never used them in their lives have heard about certain cheats. One of such high-profile names is the TundraSky modification, which removes foliage and tree crowns on maps in battle. Its main function is incredibly simple and at the same time provides a decent advantage to the player using it. The "TundraSky" cheat for World of Tanks 1.23.0.0 cleans the maps of all kinds of vegetation, in the rich assortment provided on all WOT maps. And even though all the trees and bushes seem to be shot through without problems, however, they greatly impair visibility and playing without them on the maps is much more comfortable - it is much easier for the player to aim and "grope" the enemy's vulnerable zones in relief.
In addition, in the current version of the modification there is also the opportunity to activate the black sky mode, so that the review in battle will increase, because additional lighting effects will disappear. Although, of course, the aesthetic component of the game using such a fully activated mod will definitely be in question. Not to mention the risk of blocking the account by developers, since this forbidden mod is one of the most popular among World of Tanks cheaters.
Mod management
Turning on/off the mod - F2 key;
Switching the display of tree trunks - "Ctrl+F2" keys;
Black sky activation - "Alt+F11" keys.
Mod officially banned by Wargaming.
Screenshots
Installation
The res_mods folder is copied to the World of Tanks game folder.