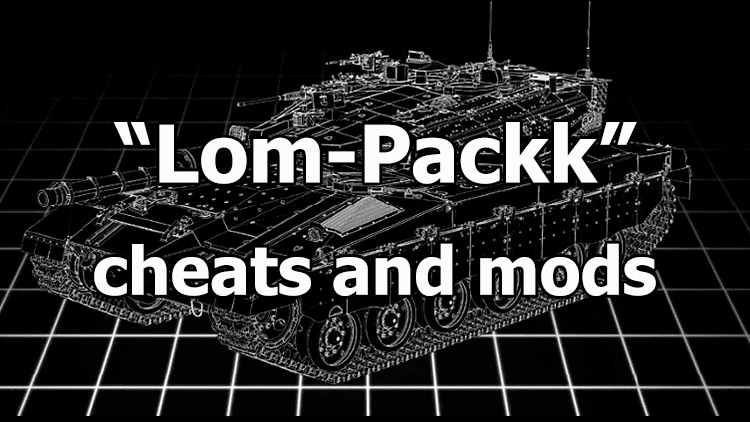 Modpack "Lom-Packk" - cheats and mods for World of Tanks 1.22.0.2
Description
Modpacks are a very convenient thing for players who do not want to spend extra time with each update looking for current versions of their favorite modifications, checking their performance and catching errors in their functioning. Therefore, it is not even surprising that among fans of World of Tanks cheats there are also assemblies of modifications that include both permitted and prohibited mods.
One of the most famous mod packs can be considered the modpack "Lom-Packk" - an assembly of the best modifications for World of Tanks 1.22.0.2 combined with the most effective cheats. A bonus can be considered a fine tuning of modifications from the author of the assembly, a very skilled player in this matter.
Among the legal mods, the player can find dozens of well-known client modifications - an efficiency calculator, mods for chat notifications, automatic crew and equipment transfer from tank to tank, the well-known XVM, damage panels and various sights.
Well, among the forbidden ones - TundraSky, removal of shot objects, a selection of auto sights to choose from, including VANGA AimBOT, as well as little things like an auto extinguisher for silver and a recharge indicator, and much more.
Screenshots
Video
Mod officially banned by Wargaming.
Installation
Run the installer and follow the instructions.