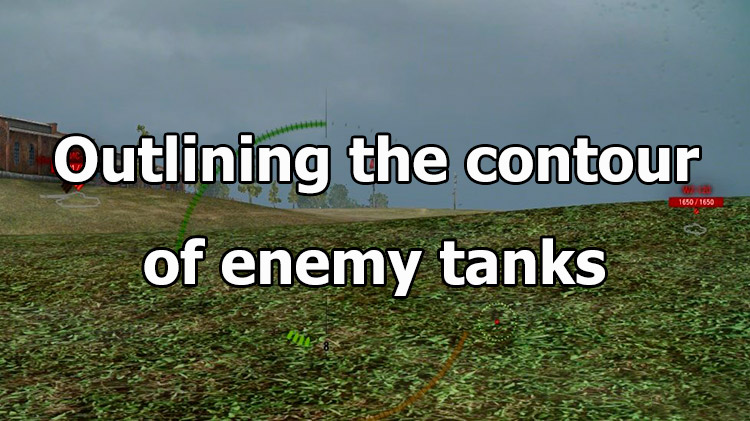 Outlining the contour of enemy tanks for World of Tanks 1.23.0.0
Description
One of the most famous cheats among the majority of even conscientious World of Tanks players is an x-ray modification that highlights the contours of the enemy's tanks even behind obstacles.
Similar cheats have existed for many online shooters for many years and in WOT this modification turns out to be very useful, providing an undeniable advantage. After all, to some extent, the game is based on tactics, and the pace of the game is quite smooth, which means that constant access to the position of all enemy tanks and understanding in which direction the hulls and guns of tanks are directed, regardless of the viewing radius, is very useful! The player has the opportunity to act more boldly and more aggressively, understanding what is happening and knowing from which flank it is better to go to each opponent.
When the modification is turned on, the player in battle will immediately see gray silhouettes of enemy tanks, and above them the usual icons with the necessary indicators - the class of equipment, the current safety margin.
Due to all of the above advantages that this modification gives the player, it reasonably refers to the prohibited and its use is punishable, so players use this mod at their own peril and risk.
Screenshots
Config file
V1 (Armor)
Configurable in the hangar in the lower right corner.
V2 (Ekspoint)
World of Tanks/mods/configs/ekspoint/mod_edgeDetect.json
V3 (GANibal RUS)
World of Tanks/res_mods/1.23.0.0/scripts/client/gui/mods/mod_cs.xml
Mod officially banned by Wargaming.
Installation
Copy the mods folder to the World of Tanks folder.