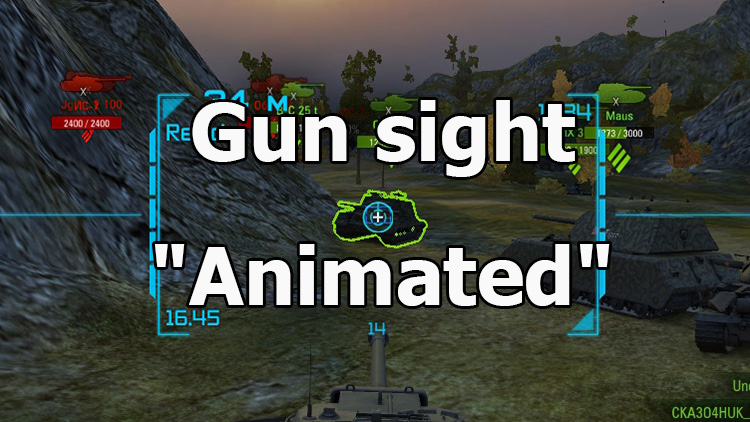 Gun sight "Animated" for World of Tanks 1.22.0.2
Description
The animated series sights presented to your attention are special blue sights, which are very popular in the tank community, and are notable for their cool animation. They practically do not remain in a static condition, constantly spinning.
Gun sight "Animated" for World of Tanks 1.22.0.2 - this is the original version of these scopes, the most simplified and easy from the technical side, respectively, does not load your computer, but this is no less impressive. With these sights, unlike the sights of the Animated-6 series, you will not feel like a pilot of a futuristic car, but at the same time you will be able to enjoy all the charms of a bright and juicy modern design of the sight. It is perfect for a comfortable game, because they have all the necessary indicators - a recharge timer, a beautiful animated information circle, an indicator of distance to the target and a stylish display of the charging drum and the number of projectiles in it.
Like many other futuristic sights, Animated-1 is made in a turquoise-blue hue, which looks very refreshing and of course readable on any background, regardless of the map or camouflage applied to the enemy's equipment.
Screenshots
Installation
Install fonts;
Copy the mods folder to the World of Tanks folder.