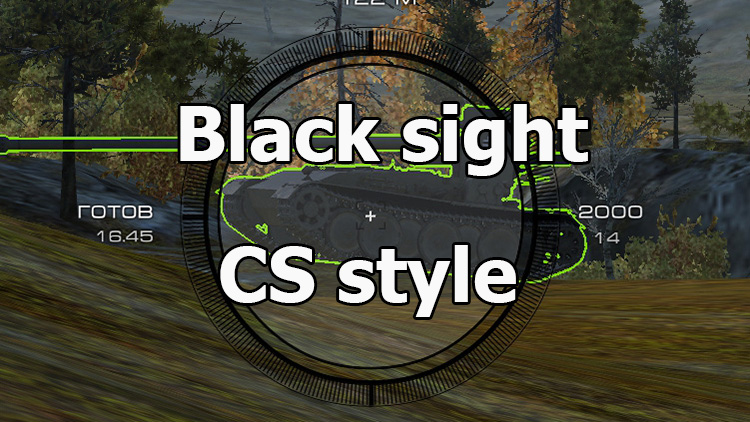 Black sight CS-style for World of Tanks 1.22.0.2
Description
Black sight CS style for World of Tanks 1.22.0.2, presented to your attention, only for World of Tanks games. It is minimalist, perfectly readable when pointing to any surface, contrasted and never lost on monitors.
Among its connoisseurs, this sight is known for the fact that the indicator of armor penetration of the range of information is the most noticeable. This indicator is two semicircles of thick lines that are near the circle of convergence and, depending on the thickness of the armor of the enemy tank in the area you are pointing at, and its ratio to the average armor penetration rate of your weapon is painted in the appropriate shade.
This sight is another great choice for lovers of a strict, serious interface in battle, with a sufficient degree of information content and without any damage to the comfort of the game. It is perfectly readable, it looks stylish and does not litter your screen with excessive numbers or animation with special effects. At the same time, all the necessary indicators, especially the armor penetration indicator, are perfectly visible. For lovers of minimalism, such a sight must definitely come to taste! Be sure to try to download it and evaluate in a couple of fights how comfortable it is to use.
Screenshots
Installation
Install fonts;
Copy the mods folder to the World of Tanks folder.