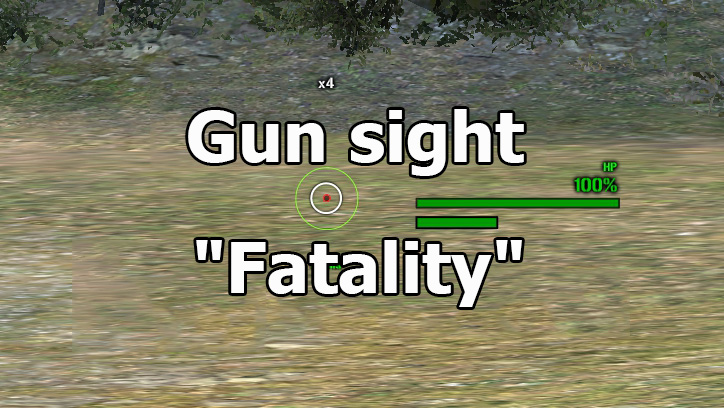 Gun sight "Fatality" for World of Tanks 1.22.0.2
Description
The gun sight "Fatality" for World of Tanks 1.22.0.2 presented to your attention is something special and quite unusual. The essence of the changes is that its circle of information is initially displayed in a slightly smaller form, which does not affect the accuracy of shooting. However, with such parameters, even half the scope you will already have quite good chances of getting into the enemy machine.
Using this sight will not cause any questions - you only need to aim at the target and shoot as soon as you see the appearance of a green flag, which means guaranteed penetration of the target at this point and from this angle. In addition, there is an additional indicator located outside the circle of information and showing the probability of a large scatter when fired.
For your convenience, the archive provides two options for installing this sight - as the entire package of sights, so the minimalist option only with mixing and armor penetration indicator. It should be noted that in addition to the simple and non-loading design interface of the design, this sight also has a nice color gamut.
Screenshots
Installation
Copy the mods folder to the World of Tanks folder.