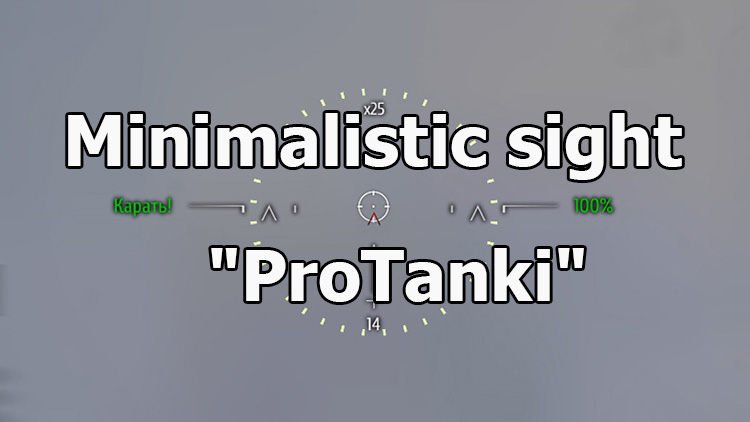 Minimalistic sight "ProTanki" for World of Tanks 1.22.0.2
Description
It's no secret that most of the tank community prefers to download modifications for the World of Tanks game client not individually, but in the format of modpacks assembled, designed and downloaded for them by well-known bloggers along with teams of experienced mod creators. This is convenient, much faster and more reliable, and most importantly, after each micro patch, you do not need to look for updates of your favorite modification with adaptation to the current version of the game.
You can easily find modpaks from Jove, Amway921, Desertod, Kirill Oreshkin. Well, where can we go without Yushi, considering that ProTank Multipack is currently the second most popular selection of modifications. So, be sure, Yusha knows a lot about quality modifications and convenient sights.
The modified Minimalistic sight "ProTanki" for World of Tanks 1.22.0.2 presented to you this time is based on a lightweight sight from Delux, but is modified based on the comments of the best players of World of Tanks. As a result, we all have a minimalist, maximum comfortable and informative sight, which is perfectly readable in a combat situation. If you feel that you are tired of the old interface of the game and the battles are not the same - try this particular sight and perhaps your effectiveness in battle will also rise, as well as your mood.
Screenshots
Video
Installation
Install fonts;
The mods folder is copied to the World of Tanks game folder.