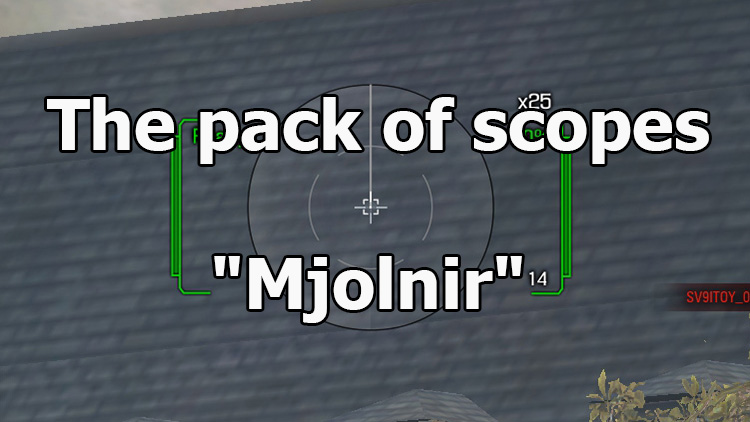 The pack of scopes "Mjolnir" for World of Tanks 1.23.0.0
Description
This time, the set of modified Mjolnir sights, also known as the Hammer of Thor, presented to your attention is a set that owes its resurrection to the requests of Budyx69 from the European server World of Tanks. At one time, this set of sights was very popular in the community of tankers and was present in almost all popular assemblies and modpacks. But when upgrading the combat interface, all the old versions of the modified sights stopped functioning and disappeared from the game without updates. At the moment, this sight is being adapted and optimized to fully function in the current version of the World of Tanks client, at the same time, many of the functions of the sights are still impossible to restore and bring to a working state.
The pack of scopes "Mjolnir" for World of Tanks 1.23.0.0 is currently very comfortable and convenient in battle, simple and well visible on any background or texture, so surely it will bring you many pleasant moments in battles. It also restored almost all the functionality for which he was already so much loved in the community of tankers at the time.
Screenshots
Installation
Copy the mods folder to the World of Tanks folder.