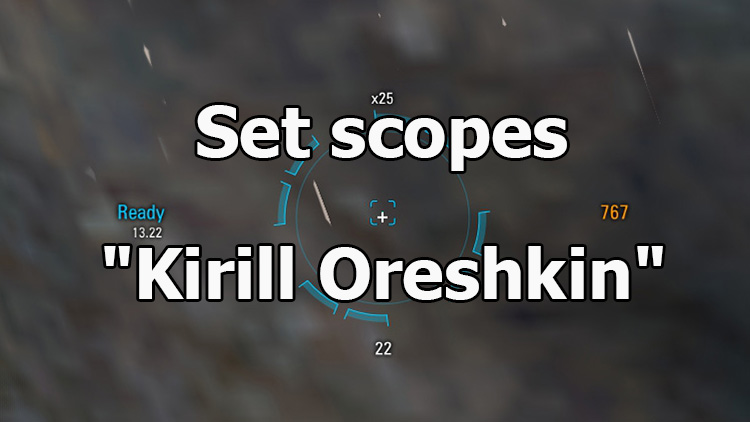 Set scopes "Kirill Oreshkin" for WOT 1.22.0.2 [2 version]
Description
Many tankers raised their skill level in the game precisely because of the popularity of a variety of tank videos on Youtube video hosting. Wargaming also communicates with the audience through official YouTube channels, as well as various entertainment projects. For those players who have been playing World of Tanks for quite some time, the name Kirill Oreshkin is probably familiar, as is how beautiful his animated sights are. Probably almost every player at least once, but saw the best replays of the week recorded with this modification of the client.
This time presented to your attention the Set scopes "Kirill Oreshkin" for WOT 1.22.0.2 modification is actually a whole package of sights used by this player for World of Tanks. As you can verify for yourself, it is with these sights that Kirill Oreshkin himself plays. Moreover, in the archive you can also find two additional variations of the sights - green and blue.
Installing these modifications of the sight will not create any difficulties even for a modern child - just download the archive from the site, unpack it and copy the mods folder from it to the folder with the client of the game World of Tanks. Upon request, you should also confirm your consent to the replacement of files with the same name.
Screenshots
Installation
Install fonts;
Copy the mods folder to the World of Tanks folder.