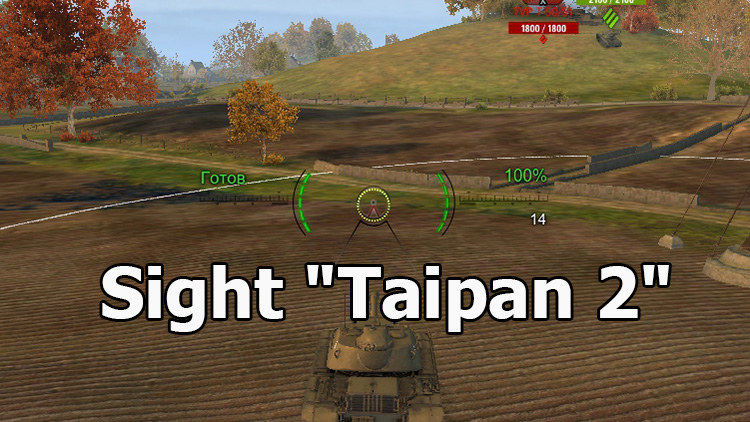 Sight "Taipan 2" new version for World of Tanks 1.21.0.0
Description
Surely a lot of players are already well acquainted with the sight for World of Tanks Taipan. This modification has gained considerable popularity among the players, and many popular streamers use this modification in their activities.
This time welcome Sight "Taipan 2" new version for World of Tanks 1.21.0.0. The quality of the modification presented to your attention for World of Tanks is not inferior to its predecessor. Moreover, this sight turned out great due to the fact that the author of the mod listened to the reviews and comments of many players, making both sniper and arcade sights more minimalistic and rigorous. A distinctive feature of this sight is the presence of an additional indicator of penetrability, which increases the player's comfort in battle. In this version of the sight, the indicator was moved from the center to the line, making it more visible. And of course, this sight has all the necessary sensors and a beautiful range of information with recharge animation.
In order to install this modification, you will need to carry out a standard procedure - unpack the archive with the mod and copy the mods folder with its files to the World of Tanks client folder.
Screenshots
Installation
The mods folder is copied to the World of Tanks game folder.