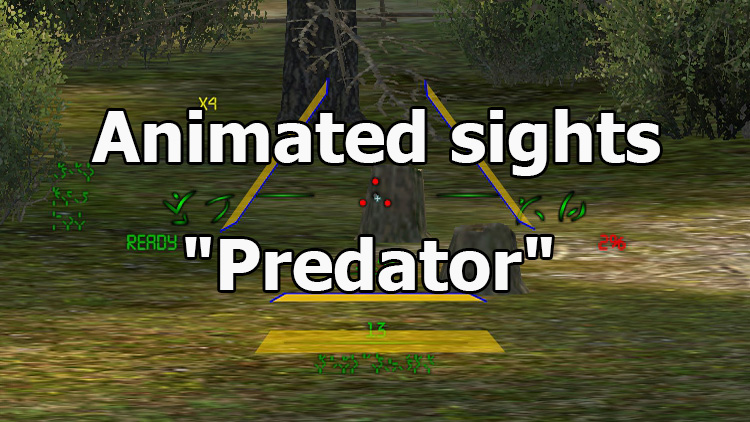 Animated sights "Predator" for WOT 1.22.0.2
Description
Sights created by films and other games have long occupied their niche in modifications to the game World of Tanks. Modelers make every effort and create many variations of the sight - from the historical to the most futuristic, animated and turning your tank rather into an armored vehicle from some other computer game or a spaceship in general. Models and such a famous and loved by many film as Predator did not pass by. The sights presented to your attention borrowed their design from there!
This modification of Animated sights "Predator" for WOT 1.22.0.2 includes not only an arcade, but also a sniper, artillery sight and range of information. You can take a look at the screenshots from the game for a better understanding of the performance variants of the sight. They are available in the settings of the sight inside the game, if you change the indicator from radial to horizontal and beyond.
These are very good, though heavy in terms of design, sights, which undoubtedly deserve to play with them for some time, thus refreshing the familiar interface and gameplay of the game! Perhaps the battles will begin to go a little differently. And in combination with the thematic voice acting "Predator" you will have the opportunity to completely change the atmosphere of the game!
Screenshots
Installation
Install fonts;
Copy the mods folder to the World of Tanks folder.