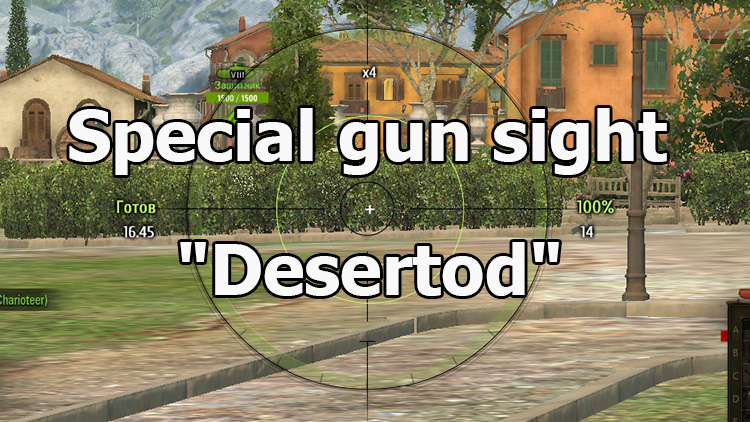 Special gun sight "Desertod" for World of Tanks 1.22.0.2
Description
For several years, many bloggers who have been leading their Youtube channels on tank themes have been popular, and among the best and most popular not to mention Desertod. At a minimum, subscribers of such a well-known blogger like Jov are certainly obliged to know about his friend. Like other tank bloggers, Desertd uses its own set of favorite modifications, among which is the Special gun sight "Desertod" for World of Tanks 1.22.0.2. This scope is created in the style of overcross and has large and well-readable indicators showing the reload and armor thickness of the enemy machine. Thanks to this, this sight is perfect for people with poor eyesight or playing on large monitors. The cherry on the cake in this case is a visually pleasant animation with a flash, indicating the completion of charging the instrument.
You probably repeatedly met the Desertod sight in various modpacks and assemblies, but if you are only interested in it, then why download bulky modpacks weighing over a hundred megabytes? Just download the archive with this sight and unpack it into the folder with the modifications of your game client World of Tanks.
To install, you will need to download the archive from the site, then unpack the mods folder from it into the client folder of the game World of Tanks, confirming the replacement of files if necessary.
Screenshots
Installation
Install fonts;
The mods folder is copied to the World of Tanks game folder.