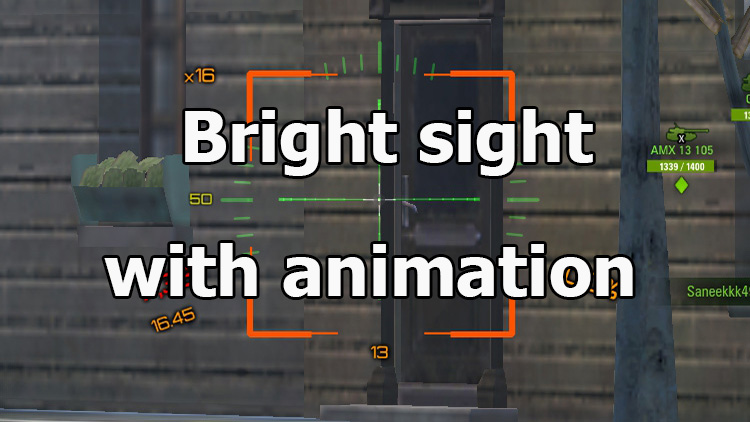 Bright sight with animation for World of Tanks 1.22.0.2
Описание
Among all the thousands of modified sights for World of Tanks, some specific categories of this kind of modifications have long been gaining popularity among users. This includes minimalistic sights and bright sights with high-quality animation. Among the latter, it should be noted the new Bright sight 1.22.0.2. The creators decided that it would look great in the latest fashionable transparent blue color and were right! And its already stylish and well-read on any background design was perfected with a variety of stylish and nice looking animations. That is why in order to try out this sight you should definitely set it up to your taste and skate a few fights.
At first, it seems to many players that it is too large and occupies an unreasonably large amount of space, in particular because of its side lines that occur when you hover on an enemy machine, but they are an additional indicator of guidance, confirming that the enemy has not gotten away from your sight.
In the archive with the modification, in addition to the arcade sight, you will also find an animated sniper scope, as well as an unusual square of information, which perfectly refreshes the appearance of the combat interface and is excellent for this sight.
Screenshots
Installation
Install fonts;
Copy the mods folder to the World of Tanks folder.