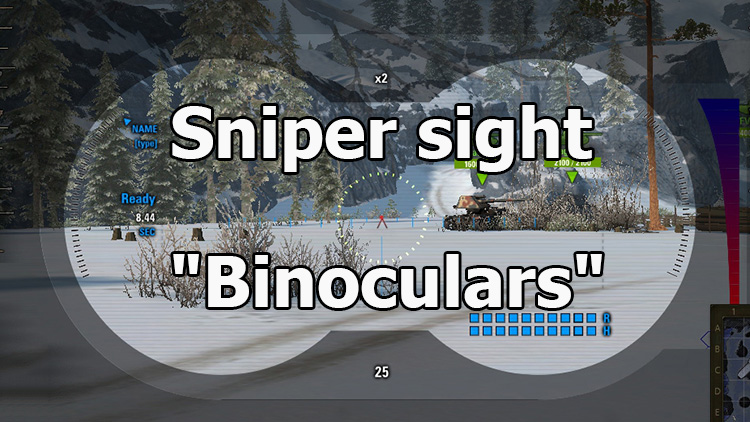 Sniper sight "Binoculars" for World of Tanks 1.22.0.2
Description
The modification presented to your attention at this time is a rather rare category of modifications for the game - Sniper sight "Binoculars" for World of Tanks 1.22.0.2. Using this modification sniper sight you turn it from standard to real look from binoculars tank commander. This visual effect looks very stylish and allows you to concentrate all your attention in the center of the screen on the tank in the sight, but you should also take into account that it limits visibility in the sniper mode, which means you will have more chances not to notice the movement of the enemy's vehicles around the screen. Using such a sight undoubtedly adds to the game style and atmosphere, but if you use it or not, the choice is yours.
The functionality of this sight allows you to monitor all the necessary indicators directly in the sniper mode, moreover - the number of frames per second is displayed as an additional indicator.
To install this modification, you will need to carry out a standard procedure - download the archive from the site, unpack it and copy the contents of the archive into the folder of your game client World of Tanks.
Screenshots
Installation
The mods folder is copied to the World of Tanks game folder.