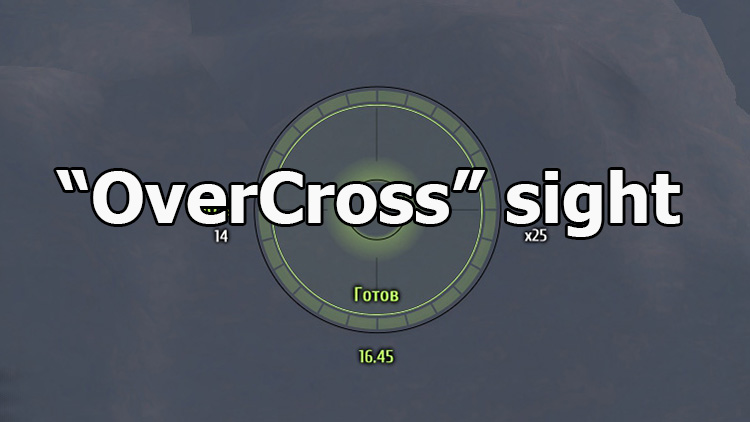 Good "OverCross" sight for World of Tanks 1.23.0.0
Description
In any category, any player can always find something interesting for himself, so these are sights. There is a great variety of various sights - from minimalistic to very bright and coolly animated, with references to other games and images of media culture.
The Good "OverCross" sight for World of Tanks 1.23.0.0 presented to you is an example of something new and unusual among the majority of the monotonous mass of World of Tanks sights. Its main feature is that the reload circle indicator will appear on the screen only at the moment of reloading the instrument, thereby freeing up additional space on the screen, leaving only the inscriptions - the word "Ready" and the total reload time of the gun. Thus, even fewer interface elements in the battle interfere with the review and distract the player's attention. Also, a nice addition is the range of information and the indicator of penetration of the projectile, which is perfectly readable in any conditions. As an additional kind of central marker sight, you are invited to use a crosshair, like those used in shooters. You can switch to it in the game settings without any additional manipulations with the configuration files.
Screenshots
Video
Installation
Install fonts;
The mods folder is copied to the World of Tanks game folder.