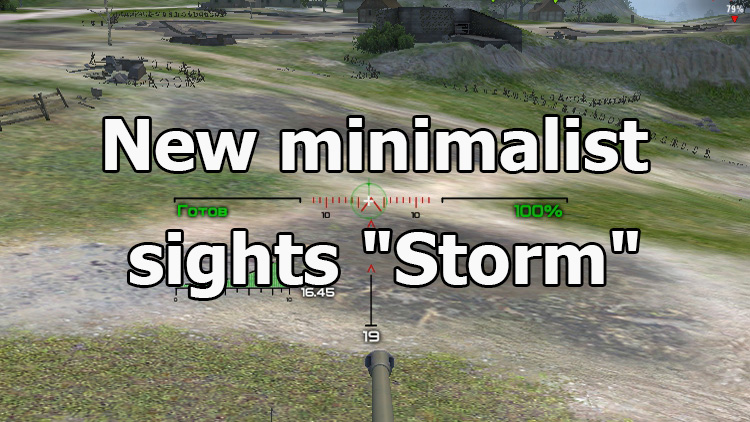 New minimalist sights "Storm" for World of Tanks 1.22.0.2
Description
Many World of Tanks players who use modifications for the game client are well acquainted with such a creator of modv as Andre_V. For some users, this nickname has already become a sign of quality.
This time, your attention is represented by the New minimalist sights "Storm" for World of Tanks 1.22.0.2, created by this talented user. This is a high-quality modification and an excellent replacement for the base sight built into the game client. At first glance, the sight may seem very poor and boring to the user, excessively large and inconvenient, but this is not so. It is not overloaded with unnecessary elements, the circle of information fits into it perfectly and looks very cool, while strictly decorated indicators are perfectly readable against any background, which is the key to a pleasant game. This sight undoubtedly replenishes the ranks of the best mini-realistic World of Tanks sights for serious players and fans of simplicity in the interface, without any ryushek and excessively bright animations.
The process of installing the modified sight is familiar - after downloading the archive should be unpacked and copied to the mods folder in the client's folder of the World of Tanks game, confirming the replacement of files if necessary.
Screenshots
Installation
Install fonts;
The mods folder is copied to the World of Tanks game folder.