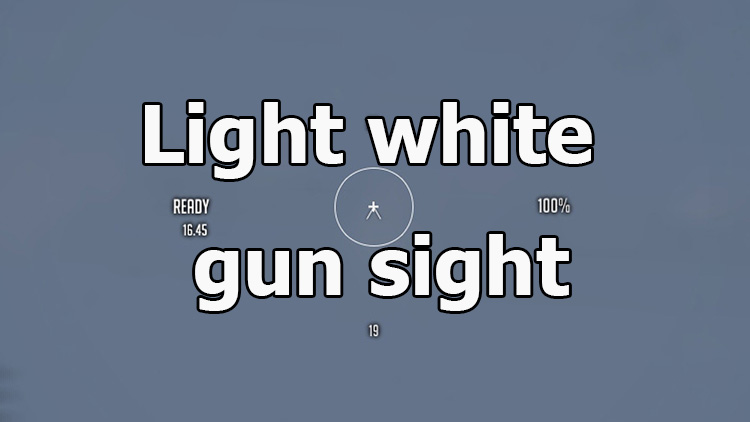 Light white gun sight for World of Tanks 1.22.0.2
Description
This is where the creators of modifications for the game World of Tanks can always realize their creative potential and the most non-standard and experimental ideas - this is in the category of modified sights for the game. What kind of sights did the WOT community have seen over the long years of our game? And each mod found its audience, its fans and admirers. Someone like insanely informative and even futuristic sights, not at all similar to the interface of combat vehicles of the past, but with a huge amount of values, indicators and data displayed on the screen. Others prefer something more modest, with pleasant animation, or pay tribute to the historical variations of the instruments that were used in real tanks.
However, there are very controversial options, as for example presented at this time to your attention. This is a minimalist "Light white gun sight for World of Tanks 1.22.0.2", made strictly in one color. Hence, all its positive and negative sides - it is perfectly visible on most maps, however, it is very inconvenient when hit on winter cards or cards that are dominated by white color.
By downloading and installing this set of scopes, you will get arcade, artillery, sniper white scopes, as well as a modified circle of information.
To install these scopes, you will need to unpack the archive and copy the mods folder to your World of Tanks game client's folder, confirming the replacement of files if necessary.
Screenshots
Installation
Install fonts;
The mods folder is copied to the World of Tanks game folder.