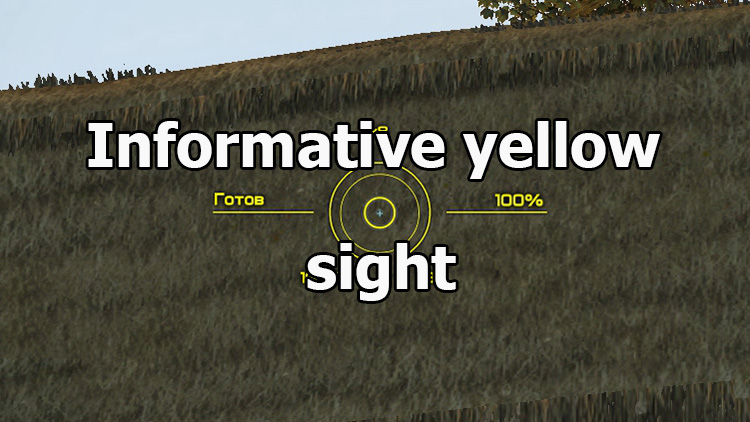 Informative yellow sight for World of Tanks 1.23.0.0
Description
Sights a lot does not happen! This is one of the most popular areas both for the creativity of the modders of World of Tanks, and for the tank crews themselves. There are a lot of them at the moment and for every taste - from overloaded with information to absolutely minimalistic and modest in terms of visual design.
The author Andre_V, who created the yellow sight for World of Tanks presented to your attention this time, has long been known in the tank community for its high-quality game modifications, including for its wide range of stylish and well-designed scopes. They are perfectly optimized and workable on any computer configuration.
Informative yellow sight for World of Tanks 1.23.0.0 does not overload the combat interface, as befits a high-quality sight, and has an informative circle of information, including a calculator of armor and an indicator of the angle of entry of the projectile. In sum, a very stylish effect is created. Moreover, when fully charged, a translucent yellow pulse appears, which certainly will not let you miss the moment of fully charging the instrument and lose precious seconds!
To install this modification, you will need to unzip the archive after downloading and copy the mods folder from it to the World of Tanks game client folder.
Screenshots
Installation
Install fonts;
The mods folder is copied to the World of Tanks game folder.