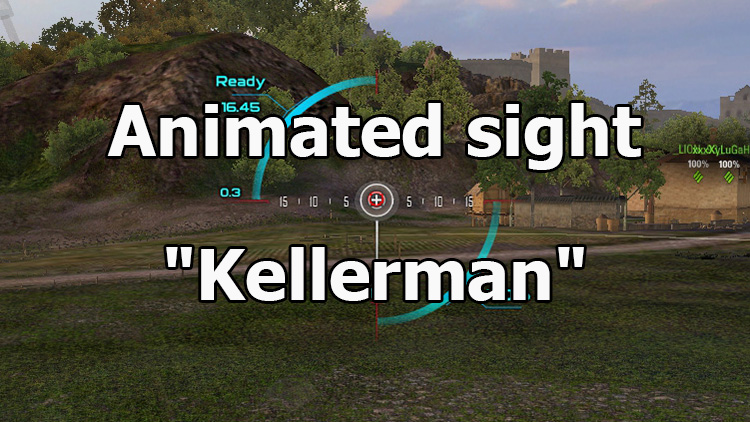 Animated sight "Kellerman" for World of Tanks 1.22.0.2
Description
Introduced to your attention this time animated sight "Kellerman" for World of Tanks 1.22.0.2 - this is another one of those modifications that any player who appreciates good and high-quality modifications of the game client pay attention to. Especially since it is a fairly nice looking sight in soft blue tones with a sufficient minimum of built-in functionality - an enemy tank armor calculator that reflects the thickness of armor in the place you are targeting, as well as a new, pretty image for the drum.
As an additional sniper scope, a less information-laden variation is also available, with five blocks of information and a red crosshair as an average marker.
In the latest version of the modification, all three circles of information were updated, as well as a complete adaptation and compatibility tests with the current version of the game client. To install this sight, you will need to carry out standard actions - download the archive, unpack it and copy the mods folder to the folder with the client of the game World of Tanks, as is the case with any other sight.
Be sure to download and try it yourself. You will surely be satisfied with both the appearance, and the functionality and information content of this sight!
Screenshots
Installation
Install fonts;
The mods folder is copied to the World of Tanks game folder.