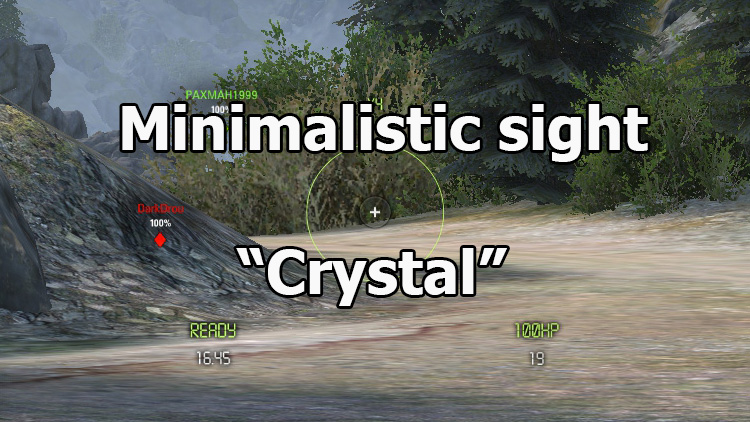 Minimalistic sight "Crystal" for World of Tanks 1.22.0.2
Description
Today we bring to your attention the Minimalistic sight "Crystal" for World of Tanks 1.22.0.2 - one of the most minimalistic and simplified options among the great variety of modifications to the game WOT. The kit includes arcade and sniper sights for the current version of the client. Both of them practically do not load places on the screen and look extremely minimalist - just made for fans of minimalism! In addition, an extremely attractive and unusual font has been selected for indicators that display the number of rounds left in the ammunition and the remaining reload time, which is available in the archive along with the sights themselves. The indicators themselves are in the usual order, which means the transition to this scope will not be a problem for you and you will get used to it quickly enough.
To install this sight you only need to download the archive from our site, unpack it and first of all install the font that comes with the "Crystal" sight. Only after that we place the mods folder itself in the folder with our game, confirming the replacement of files if necessary.
Screenshots
Installation
Install fonts;
The mods folder is copied to the World of Tanks game folder.