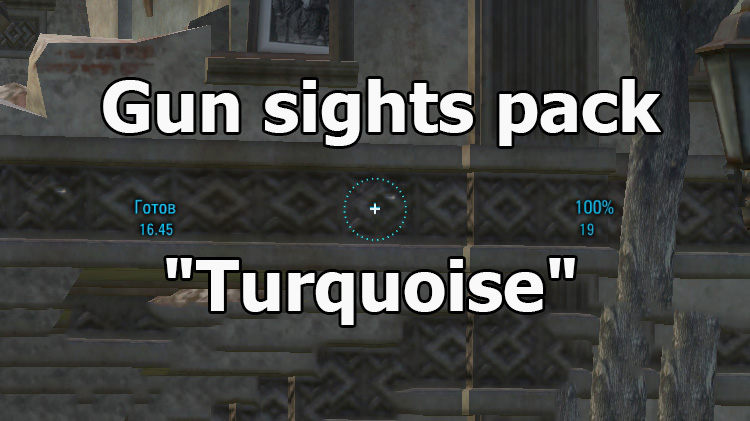 Gun sights pack "Turquoise" for World of Tanks 1.22.0.2
Description
The Gun Sights pack "Turquoise" for World of Tanks 1.22.0.2 presented this time is one of the best modifications of its kind. This set has been completely redesigned by the creators from scratch in order to adapt it to work correctly in the current version of the World of Tanks game client.
The assembly presented to your attention allows you to use minimalistic and concise sights with well-readable indicators in both arcade and sniper, and artillery sights. As a base, a sight was taken from Delux, which was refined and repainted to a turquoise color that was loved by a large audience of players. And besides, this scope no longer requires additional scripts to center it on the screen. In addition, in the new version of the turquoise sights, modern indicators were also added - a rangefinder correctly displaying the distance, as well as an indicator of the projectile's flight time when aiming in artillery mode.
In general, this is an excellent choice for all lovers of minimalism, the chosen color is very refreshing game interface, does not tire the eyes and reads well on surfaces of any color. Well, to install it into the client, you just need to copy the mods folder from the downloaded archive into the client folder of the game World of Tanks.
Screenshots
Installation
Install fonts;
The mods folder is copied to the World of Tanks game folder.