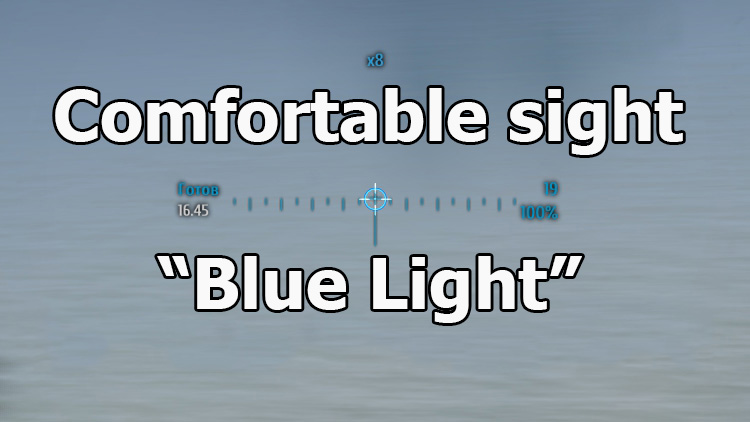 Comfortable sight "Blue Light" for World of Tanks 1.23.0.0
Description
Comfortable sight "Blue Light" for World of Tanks 1.23.0.0 presented to your attention is the fourth version of the minimalist sight, however, in more pleasant colors and with nice animation information.
This scope combines all the important qualities for any sight, thus it is able to satisfy all tastes, any player! After all, it is executed in stylish and nice looking neon colors, perfectly visible on any maps - be it winter, summer or city landscapes. In addition, it has all the necessary indicators in combat, and the pleasant cherry on the cake is the highlight of the dot in yellow when the gun is reduced to the maximum, which is a visual signal for you to shoot. And of course, with all this, the scope retains its minimalism and does not overload the screen. Does it sound cool?
Also in the latest version of this modification, minor edits and adaptations were carried out to maximize the effectiveness of the sight in the current version of the game client WOT.
Installing this sight is a simple process, however, it differs slightly from the usual copying of the mods folder from the archive with the modification to the World of Tanks client folder in that you first need to install the font in your operating system, which you will find in the same archive along with the modification.
Screenshots
Installation
Install fonts;
The mods folder is copied to the World of Tanks game folder.