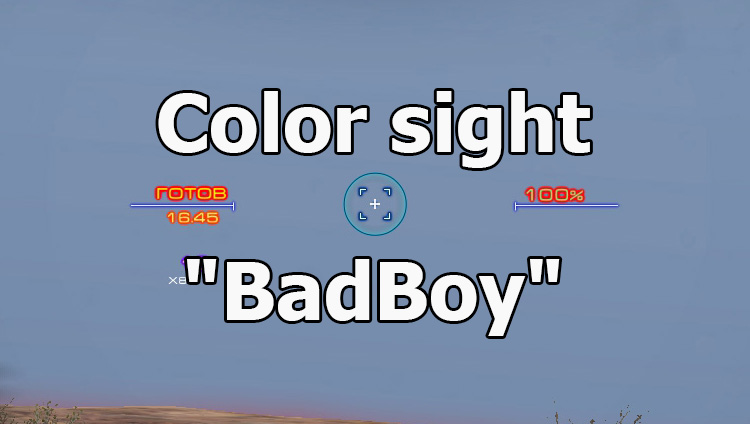 Color sight "BadBoy" for World of Tanks 1.22.0.2
Description
Minimalistic sights for World of Tanks - this is probably one of the most popular categories of sights in our game. After all, they combine the wishes of many players, each of which initially has its own reasons. Someone does not like an overloaded interface and sights that hide half of the screen, thereby limiting the review in battle, while others play on weak machines and are ready by any means to minimize the reduction in the number of frames per second from heavy mods and superfluous graphics. And minimalistic sights can satisfy all these categories of tankers.
Color sight "BadBoy" for World of Tanks 1.22.0.2 is the perfect solution for those who want to try minimalism in tanks. It is made in juicy and well-readable colors on any maps and surfaces, and the central square marker of a very unusual shape. The sight itself consists literally only of a circle of information and two horizontal lines on which indicators of the tank's strength, the number of shells in ammunition and the status of the reloading of the gun are located.
A useful feature of this sight is the text notification of the complete mixing of the weapon - on the screen at this moment the inscription "Ready" appears, which should be a signal to action for you.
Do not forget that to complete the work of this modification you will need to install the font that comes with it in the archive.
Screenshots
Installation
Install fonts;
The mods folder is copied to the World of Tanks game folder.