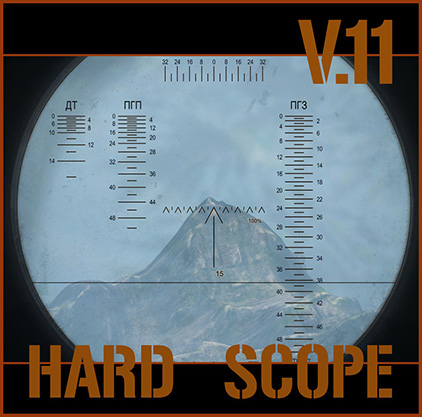 Historical gun sights "HARDscope" for World of Tanks 1.22.0.2
Description
Presented to your attention at this time sights for the client of the game World of Tanks - really an example of a very unusual modification of the game! Since unlike hundreds of other modifications of the sights of the Hardscope set of sights, the main goal is definitely not to increase the comfort of the game or to increase the informativeness in battle, but first of all to increase the realism! Historical gun sights "HARDscope" for World of Tanks 1.22.0.2 consist of 14 completely different historical sights, based on real-life and used at the time grids for sights, which were used during the Second World War. If the main thing for you is not review and effectiveness in battle, but realism and atmosphericness - be sure to install this modification! With its help, a glance at the sniper scope looks quite different, there is a slightly limited visibility in the optics of the tank. However, at the same time, these sights do not interfere with the game at all - they also reflect the reload time of your gun, and the armor penetration indicator also works fine.
To install these scopes, you will have to, as is the case with other modifications, copy the mods folder from the unpacked archive to the World of Tanks game client folder, replacing the files if necessary.
Screenshots
Installation
Copy the mods folder to the World of Tanks folder.