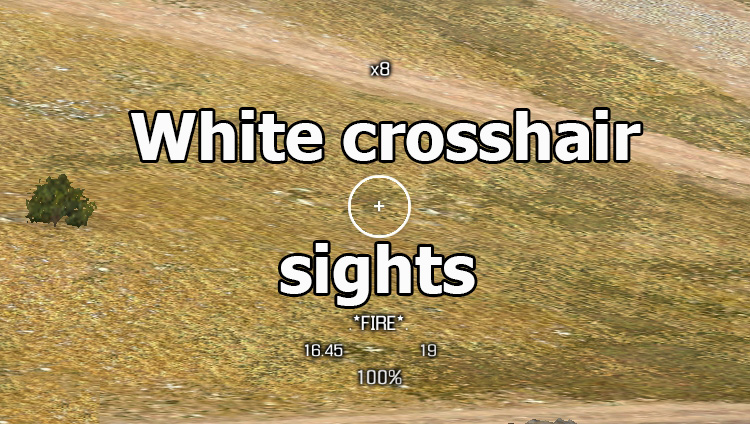 White crosshair sights for WOT 1.22.0.2
Description
What could be more readable, pleasing to the eye and stylish at all times than the interface elements, made in white color?
Minimalistic sights with white crosshairs for WOT 1.22.0.2 look much cleaner and more concise than other modifications in this area, and even more so than the standard scope of the game client World of Tanks. Since in battle you practically will not find absolutely white surfaces - these sights will be perfectly visible in any batch in battle and will never let you down.
Also feature of the modified sight presented to your attention at this time is a marker of information and a sight in the center, creating a peculiar crosshair, very convenient to use and useful for an effective game.
It is worth noting that in addition to the folder itself with a modification, you will also find in the archive additional fonts necessary for the correct operation of this sight. Therefore, before you go into battle with a new sight, you will definitely need to install these fonts in the system.
Screenshots
Video
Installation
Install fonts;
Copy the mods folder to the World of Tanks folder.