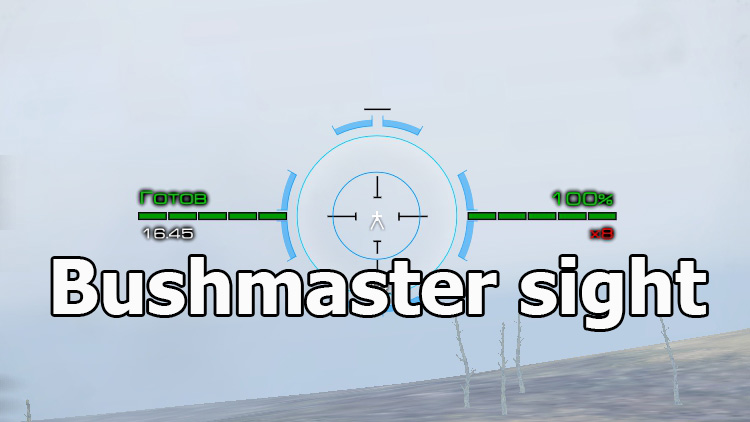 Bushmaster sight with armor indicator for World of Tanks 1.23.0.0
Description
Modifications of sights for World of Tanks just can not be enough! Most of them are unique in their own way and each mod author tries to add something to this interface element. Someone focuses on the visual side, and someone expands the information content and functionality of the sight. Introduced to your attention this time Bushmaster sight with armor indicator for World of Tanks 1.23.0.0 - is not the first work of the modeler Valuhov for WOT. Prior to this, he had already created several sights. However, this time the sight is not customizable and has only one appearance and color design.
It should be noted a very convenient color range of the sight, due to its light blue tint, the range of information of the sight is perfectly visible in any landscapes and copes well with its task. In addition, an indicator of the armor thickness of the enemy tank at the aiming point is sewn into the information, and the circle itself is painted in a certain color depending on your chances of breaking through. This feature is incredibly convenient, what to say!
With all its information content, the sight still remains very minimalist and has only two indicators on the sides of the sight. The strength indicator of your tank is filled and painted from red to green depending on the value of the indicators.
Screenshots
Installation
Install font;
Copy the mods folder to the World of Tanks folder.