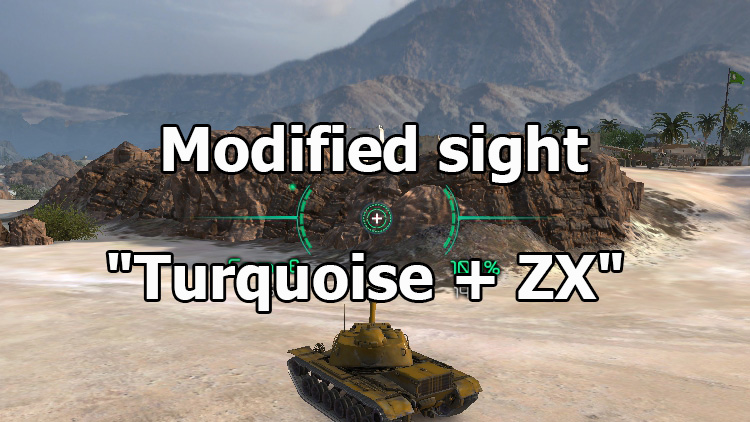 Modified sights "Turquoise + ZX" for World of Tanks 1.23.0.0
Description
The modified sight for the World of Tanks game called Turquoise seems to exist as much as the game itself. At one time, he became one of the most popular alternatives to the standard inside the game scope. And not surprisingly, it retains its popularity today, even if the competition in this area of ​​customer modifications has increased markedly. But the sights of "Turquoise" and "ZX" still do not lose their relevance and many players are installed in clients immediately after the next update.
These names have long been a guarantee of quality and convenience, and the authors who created them earned a credit of trust from the tank community. At the moment, you have been presented with the long-awaited assembly of modified sights "Turquoise + ZX" for World of Tanks 1.23.0.0, optimized and improved, but at the same time without losing the spirit of the original. Everything is done with taste and looks great. The functionality was also not affected - all indicators are perfectly visible on any surfaces, the text is readable.
It should be noted that to install this sight, you will first need to install the fonts that go with it in the archive into your system, then unzip the archive and copy the mods folder to the folder with your World of Tanks game client, confirming the replacement of files with new ones if necessary.
Screenshots
Installation
Install fonts;
Copy the mods folder to the World of Tanks folder.