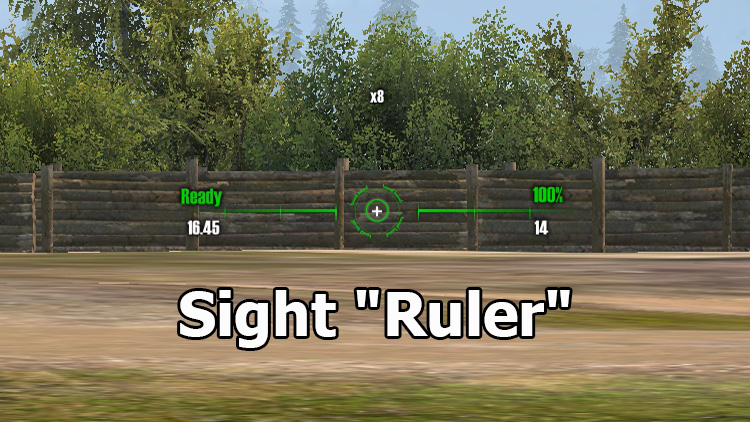 Great Ruler Sight for World of Tanks 1.22.0.2
Description
The name of the author of mods Andre_V is probably already widely known among fans of modifications of the game World of Tanks and is a kind of quality mark for all mods made by his hands. The scope presented to your attention this time is no exception. Like other works by Andre_V, the Ruler sight for World of Tanks 1.22.0.2 is an excellent and convenient sight.
As a basis, the author of the mod took a circle of information from Cyril Oreshkin, used in combination with fairly minimalist and simple arcade and sniper sights. And although this sight was developed more than three years ago, it still retains its relevance and style. Simple lines of the sight are compensated by the animation of the rotating circle of information, and the unique font used in this sight is a cherry on the cake, perfectly complementing its appearance. And most importantly, all the important elements and indicators are clearly visible in battle, and are also informative for all its beauty.
Screenshots
Installation
Install fonts;
Copy the mods folder to the World of Tanks folder.