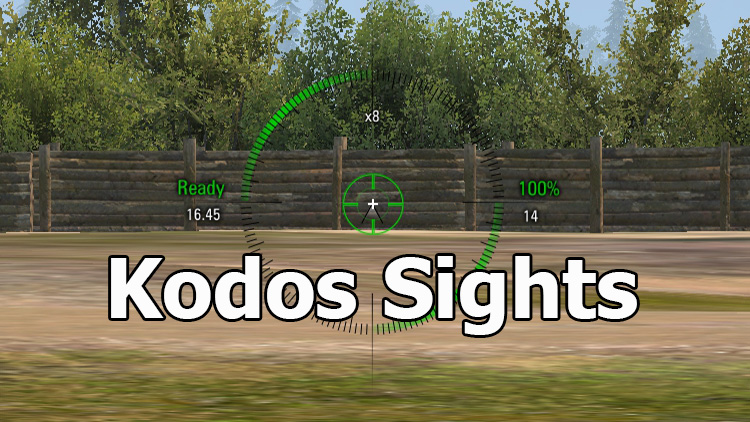 Package of sights from "Kodos" for World of Tanks 1.22.0.2
Description
There are never too many sights modifications in the World of Tanks game! And even if you are interested in this active area, you will surely find new, unusual and peculiar sights every now and then.
Presented to your attention this time, the package of sights from Kodos for World of Tanks 1.22.0.2 is not very critical from the standard sights of the WOT game client, but they have their own stylish features. A set of Compass sights was taken as the basis for these sights, after which new circles of information were added, and their appearance was slightly changed. Markers were completely replaced with new ones, and the contrast of elements was also raised, which significantly increased the readability of these sights on any maps, surfaces in any lighting conditions.
At one time, this package of sights was available only in English design, but now in the archive you can find not only the original version in English, but also Russified, which makes it more convenient for the Russian-speaking community of World of Tanks.
Screenshots
Installation
Copy the mods folder to the World of Tanks folder.