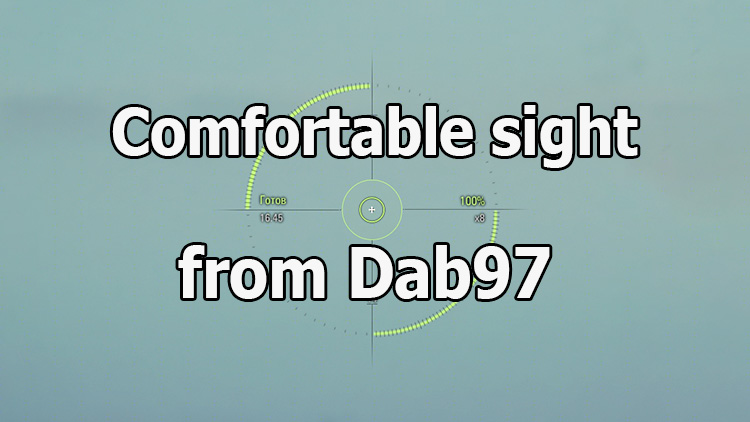 Comfort sight from dab97 for World of Tanks 1.22.0.2
Description
Many players for many years have known, enjoyed and love quality sights from well-known mod developers such as Zayaz. However, a good modification can always be made even better! This time, a modification from this category is presented to your attention. The "comfortable sight" from the author of dab97 for the client of the game World of Tanks 1.22.0.2 is a well-known and very popular sight from Zayaz, with modified central markers created by dab97. As a result, the sight turned out to be very comfortable, perfectly visible on any surface and texture, on any map and when aiming at a tank with any camouflage! In addition, the font used on indicators and sensors was made larger, which further increased the comfort of using this sight!
By the way, according to many players, these sights are even more comfortable than the original creations of Zayaz. If you are a fan of them, you should probably familiarize yourself with this version as well, and you will certainly enjoy it no less!
Installing this modification is quite familiar - you will need to unzip the archive and copy its contents to the World of Tanks game folder, confirming the replacement of files with newer ones if necessary.
Screenshots
Installation
Copy the mods folder to the World of Tanks folder.