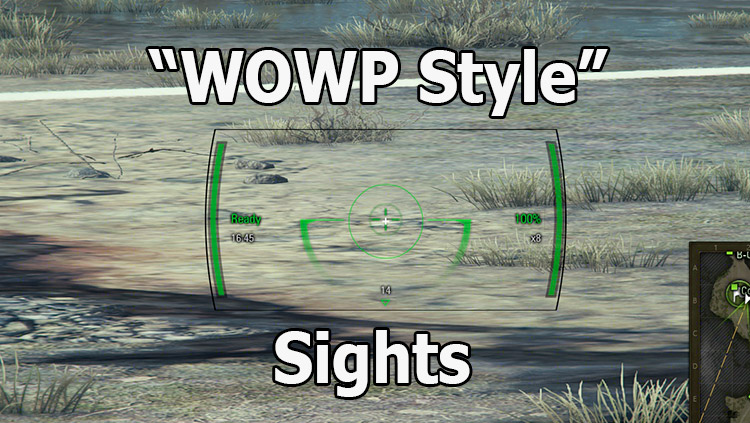 "WOWP style" air sight for World of Tanks 1.22.0.2
Description
If you are a fan of the World of Tanks game, then you most likely managed to evaluate other projects from the Wargaming company., Among which there is also an arcade game dedicated to 20th-century combat aircraft - World of Warplanes. And in this game, slightly different sights are used, albeit in a style similar to the tank and colors. Instrument scales, contours and indicator text are, as before, executed in green and black, with a small touch of white. However, at the same time, the sights are more extended in width and the look at the enemy's tank through such a sight is felt a little differently.
If you like the sights used in this game - you have the opportunity to install them also in your favorite World of Tanks game! In the archive with the game, modification files are available to you, which, after copying to the WOT client directory and restarting it, will add two new sights to the game of your choice. These sights are adapted and optimized to work in the client version of World of Tanks 1.22.0.2, and also include, in addition to the arcade sight, a sniper + information circle as a nice bonus.
WOWP Style air sight for World of Tanks 1.22.0.2 is a great solution if you are already tired of the standard sight and you don't know what else to change in the combat interface of the game!
Screenshots
Installation
Copy the mods folder to the World of Tanks folder.