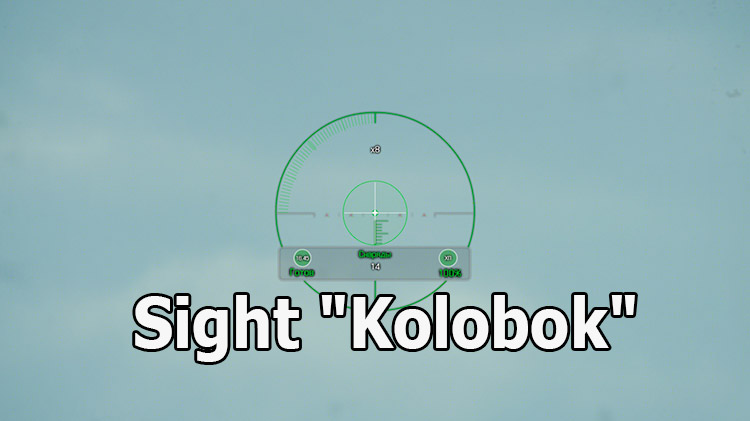 Sight "Kolobok" for World of Tanks 1.22.0.2
Description
There are new mods, there are quite old mods that have gained popularity among the tank community for quite some time, and there are simply incredibly ancient mods, real dinosaurs that appeared almost after the very release of the World of Tanks game, which took place many years ago. The Kolobok sight for WoT is one of such ancient modifications created by the author of marsoff mods back in those days when mods were just starting to gain their popularity. This is not his only work, but certainly worthy of your attention. The sight shows itself quite well in battle, being for all its convenience familiar and quite similar to the original World of Tanks sight. And although marsoff abandoned work on mods, many of his works, like the presented sight, were adapted and optimized to work in the current version of the client of the game World of Tanks 1.22.0.2. In addition, the scope was slightly modified, as well as expanded by a customized circle of information and an arcade scope, because in its original form it was a modification of only a sniper scope.
Familiarization is strongly recommended, at least for the sake of familiarization with the origins!
Screenshots
Installation
Install fonts;
Copy the mods folder to the World of Tanks folder.