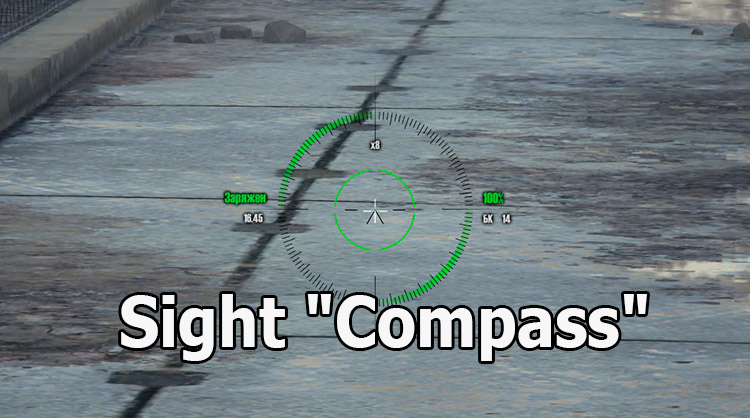 Sight "Compass" for World of Tanks 1.22.0.2
Description
The assembly presented to your attention this time is a long-awaited work on adapting quite old, but at the same time very popular sights for World of Tanks "Compass" for working with the current version of the game client. Until recently, these sights functioned only partially, and after editing them with the hands of specialists, they finally again began to correctly display all information and values ​​as before, delighting their fans with comfort and conciseness. The kit includes not only arcade, but also sniper and artillery sights with a very convenient color, perfectly noticeable under any conditions, on any map and in any combat situation. Fonts also have a pleasant style and do not hurt the eyes.
Also, more adequate new crosshairs and markers, text shadows and other minor interface improvements were added to the improved modern version, so that it became only more beautiful and more convenient than its previous version. At the same time, the sight retained its shape close to the classic version of the sight, which means you will not have to get used to the game with a radically new interface for a long time. At the moment, the performance is checked and guaranteed with the version of the game client World of Tanks 1.22.0.2.
Screenshots
Installation
Install fonts;
Copy the mods folder to the World of Tanks folder.