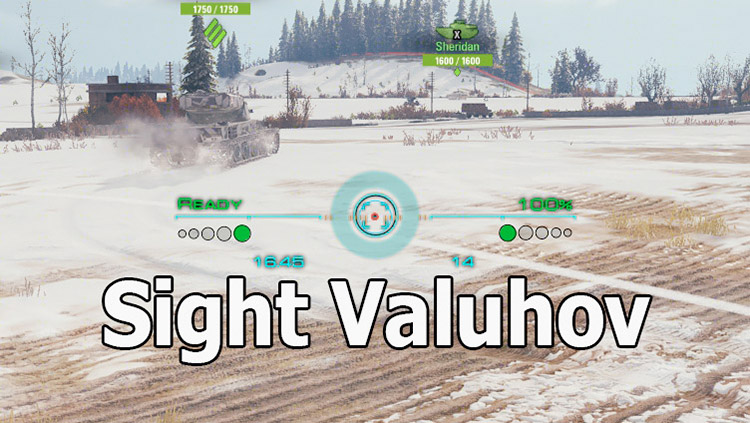 Sight "Valuhov" for World of Tanks 1.22.0.2
Description
Experienced players can no longer be surprised simply with a high-quality sight in World of Tanks. Although you can still find many sights that are not only stylish, but also comfortable - it's just convenient to play with them and your eyes will not get tired from the riot of colors and interface elements. One of these sights is the sight for WoT "Valuhov". This is a relatively new sight, which appeared on the Internet not so long ago, but during this time he even managed to get into the multipack from ProTanki and become a sight at Yusha himself. Well, who, if not him, knows a lot about mods.
Valuhov is a comprehensive sight, consisting of an arcade and sniper version, while providing the player with a choice of four color schemes to choose from. And of course, all of them are perfectly matched, being contrasting and visible on any texture and camouflage in the game, without getting lost on too dark or snow-white coatings, as happens with simpler sights. The conclusion follows from all this if you wanted to change a boring sight to something new, bright, but at the same time quite solid - the Valuhov scope for patch 1.22.0.2 is what you need!
At the same time, setting the sight is as simple as possible - you just need to unzip the downloaded archive and copy its contents (mods folder) to the folder of your World of Tanks game client.
Screenshots
Installation
Install fonts;
Copy the mods folder to the World of Tanks folder.