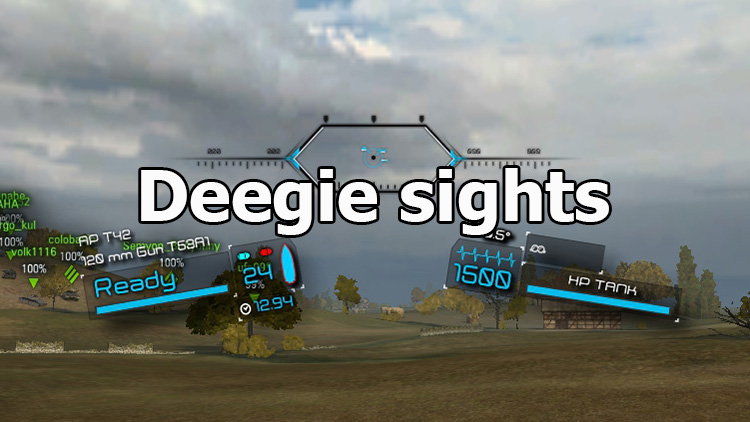 Korean "Deegie sights" for World of Tanks 1.22.0.2
Changelogs
Description
No one will argue that an informative and readable sight greatly influences your effectiveness in combat and that is why it is very important to choose the most convenient, pleasant and properly designed sight. These include Korean "Deegie sights" for World of Tanks 1.22.0.2, which will make your game more interesting.
In addition, these sights come in several variations, providing the choice at the discretion of the user. By color, you can choose green tones or blue. Well, depending on preferences, you can choose an animated sight (with a lowering the number of frames per second) or a purely informative static sight, more suitable for computers weaker. The trimmed version without animation is not inferior to the informativeness and beauty of its animated version and you can hardly feel the difference, but the effect on the FPS indicator will be much less. If you still want to enjoy all the unique special effects - be sure to choose an animated version that fully reveals its full potential.
As a supplement to such an informative modification, a zoom with a multiplicity of x16 or x30 is also available.
Screenshots
Installation
Copy the mods folder to the World of Tanks folder.