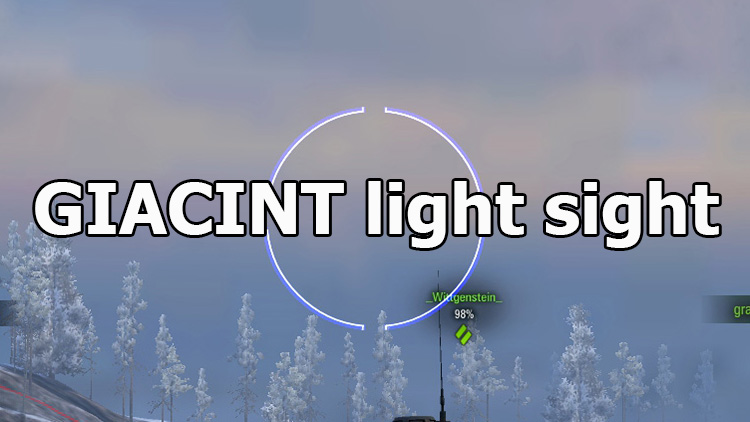 GIACINT light sight for World of Tanks 1.22.0.2
Description
Surely any more or less experienced player in World of Tanks has long noticed that the sight and its appearance plays a significant role in the battle, the vision of the game, the behavior and your success in it. Choosing a sight to your taste, and the game becomes easier, and the efficiency rating grows gradually. Among the players who appreciate every figure in the FPS index and a clean, uncluttered screen, as well as among those who play on low-resolution monitors or on old and weak machines, minimalism in the combat interface, including the question of sight, is especially appreciated.
GIACINT light sight for World of Tanks 1.22.0.2 was created precisely for adherents of minimalism and accuracy. This sight is considered to be the most minimalistic sight in the game World of Tanks and not just. All unnecessary information and indicators, which are displayed somewhere in parallel, were removed from it to eliminate duplication. This means that the value of the safety factor of the machine, the number of shells and various decorative frames and serifs disappeared.
The creators of this sight were guided by the main principle - nothing should interfere with the player to effectively cause damage to targets. And it succeeded - the GIACINT sight provides excellent visibility on any map, is not overloaded with unnecessary information, is quickly tuned, and the lack of scripts and animation does not even load the weakest PCs at all, hence does not adversely affect the number of frames per second.
Screenshots
Installation
Copy the mods folder to the World of Tanks folder.