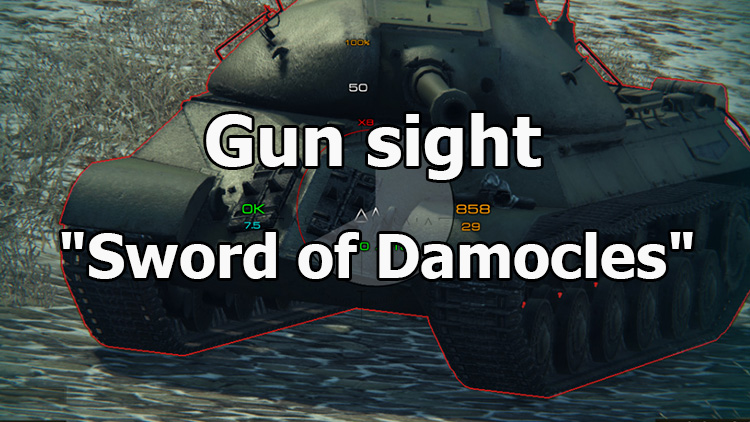 Gun sight "Sword of Damocles" for World of Tanks 1.22.0.2
Description
Introduced to your attention Gun sight "Sword of Damocles" for World of Tanks 1.22.0.2 - one of the best modifications of sights for the entire existence of the game. This sight appeared and became widely known for a long time, in particular thanks to its frequent inclusion in the composition of various modpacks. And we can safely say that so well-thought out sights are not so much. The "Sword of Damocles" scope includes not only sights for the arcade and sniper mode, but also a full-fledged artillery sight.
In the case of sights for tanks, everything is quite familiar - the information indicator is included in the sights, the armor calculator in the above location, as well as the information circle that is filled when the gun is reloaded. But for gunners, this is one of the most important tools! The "Sword of Damocles" artillery sight is capable of displaying the distance to the target, as well as the maximum radius of a shot of your artillery unit, counting the projectile's flight time to a point and displaying the boundaries of the vertical pickup angles and the radius of scattering of the charged projectile.
Such a sight you should definitely try every artilleryman - having understood how to use its functionality and performance, you will have a very big advantage in combat.
Screenshots
Installation
Folder mods placed in the folder World of Tanks.