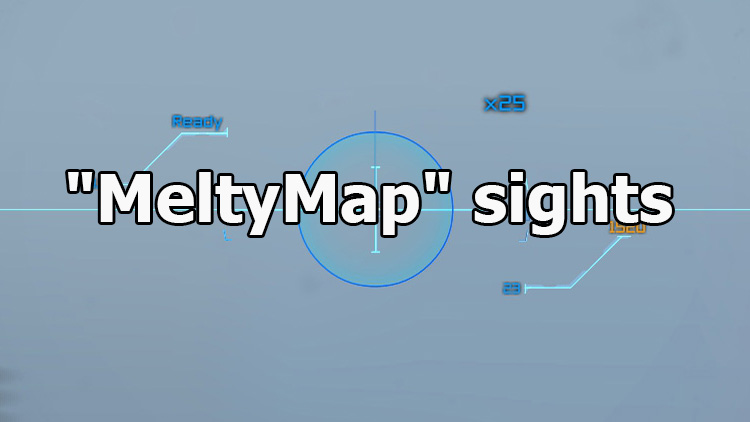 Beautiful "MeltyMap" sights for World of Tanks 1.22.0.2
Description
Your attention is provided to well-known in the tank community and incredibly informative Beautiful "MeltyMap" sights for World of Tanks 1.22.0.2.
These sights in capable hands can effectively increase your effectiveness in battle, because the number of indicators displayed on the screen is very large. One of the alternative names for this set of sights is MeltyMapsMathMod, since many indicators are calculated directly by the sight itself. They are able to take into account the angle of entry for projectiles, as well as the reduced thickness of armor in a selected area.
All sights are made in shades of blue in a fairly strict and concise design of thin lines, which allows the sight not to distract the player from targeting and choosing the most vulnerable area of the enemy's armored vehicle. All this looks very stylish and professional.
However, for a novice player, these sights can seem too overloaded with incomprehensible information and more distract from the effective game, than to increase the performance in battle. Therefore, when choosing this set of sights, you should think about whether you need all these indicators and you understand them.
In addition, in this version of the modification, changes were made in the work of the sights with the information of the version of the author Andre_V.
Screenshots
Installation
Install fonts;
Copy the mods folder to the World of Tanks folder.