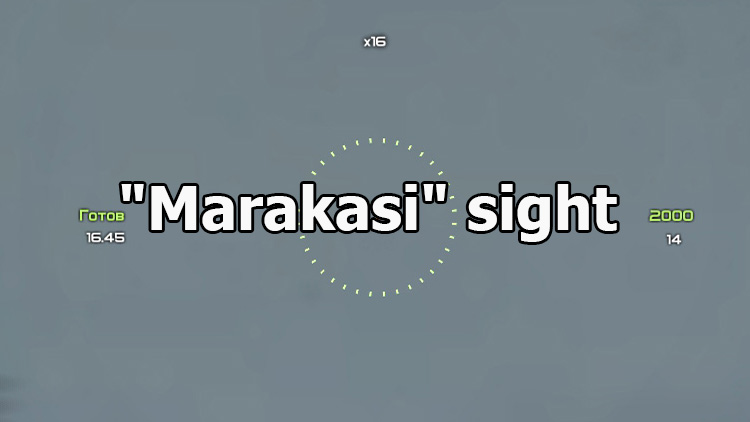 "Marakasi" sight for WOT 1.22.0.2
Description
Who of the seriously enthusiastic World of Tanks players have not heard of such a streamer like Marakasi? Every tanker in the top ten streamers of Youtube will rightly remember this player. His videos are aimed primarily at training the players and you will probably become much better playing with them. Of course, the modpack from Maracasi also exists and is maintained by the author.
However, a large audience of tankers do not like to clog up their customers with unnecessary modifications, while the target still wants to be set. It is for such players that this sight was removed from the modpack as an independent modification.
It is no secret that the outcome of the whole battle may depend on the design and informativeness of the sight. The "Marakasi" sight for WOT 1.22.0.2 is a very minimalistic copy, but equipped with all the useful features. Of course, it has a built-in armor calculator that allows you to grope a vulnerable area on the enemy's armor in order to guarantee damage. An interesting feature is the circle of information - it is painted completely red in the process of reloading the gun and you will always see clearly whether you can shoot or not and how long to wait. Moreover, you can customize this scope for yourself right in the game client, and its colors and fonts are chosen so professionally that all elements will be perfectly visible on any surface of any card in our game.
Screenshots
Installation
Install fonts;
Copy the mods folder to the World of Tanks folder.