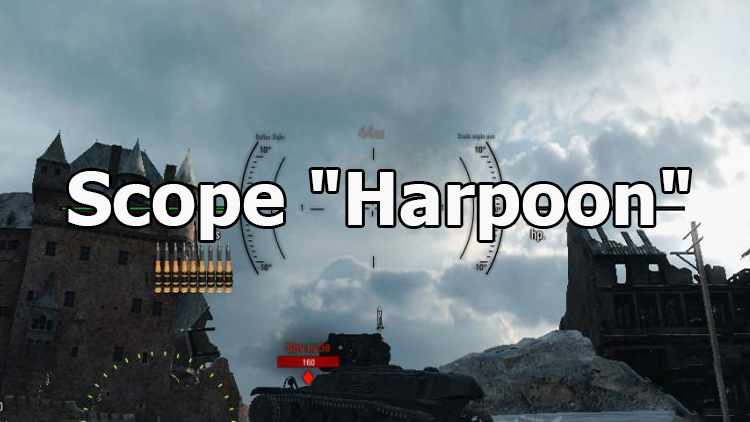 Scope "Harpoon" - mod for World of Tanks 1.22.0.2
Changelogs
Description
Introduced to your attention this time, Scope "Harpoon" - mod for World of Tanks 1.22.0.2 is something more than just a modification of the sight of a tank, like hundreds of others like it. It can rightly be called a modification of the entire combat interface.
This sight has all the necessary indicators for a comfortable game - when aiming, the player displays the thickness of the enemy's armor in the specified area, and depending on how far he is from you, the color of the distance indicator will change. Useful and quite unusual for you may also be an indicator of the probability of light. Well, the cherry on the cake are clear and well-readable circles of information, complemented by a pleasant animation.
This scope is well suited to those players who do not like to install modpak, but feel the need not only to change the sight, but also to add many additional details for comfortable shooting.
It is worth noting also an important feature of this sight - it was fully optimized for comfortable play of people with color blindness, without at all compromising the readability of sight elements and the combat interface. And in the settings of this sight are available to you a variety of schemes for the design of sight.
Screenshots
Installation
Copy the mods folder to the World of Tanks folder.