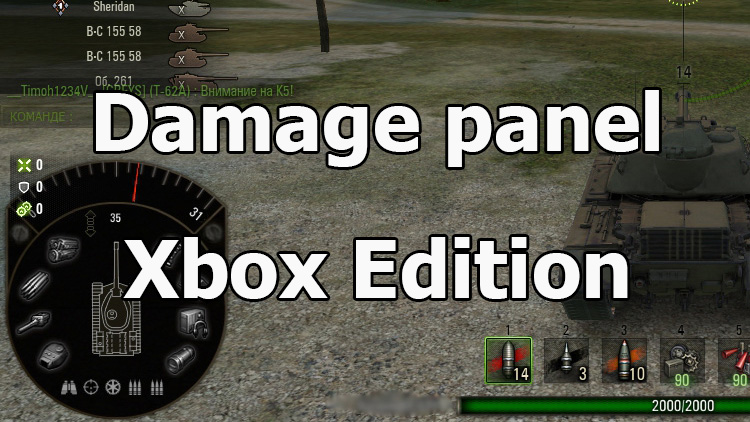 Damage panel "Xbox Edition" for World of Tanks 1.3.0.1
Description
Many players have long listened to the news that Wargaming is planning to release our favorite game World of Tanks in the Xbox version. The news about this could be read both in the news on WoT, and even see the first screenshots and video of the gameplay taken when playing on the Xbox 360. In these materials you can perfectly see the differences in the game interface with the version for personal computers. And you can also see how much the damage panel there differs from the PC version. And therefore, the marsoff model made efforts to transfer the "Xbox Edition" damage panel for World of Tanks 1.3.0.1 as a modification and to the client of the current version of WoT.
The result was quite attractive - damage panels with a similar design did not exist before, which creates a great potential for this modification and who knows, maybe in the future it will be no less in demand than the popular panel damage from Zayaz, Gambiter and other mods in the game.
This panel is also interesting in that it is available not only in the already assembled version, but also in the form of publicly available sources, which you can download separately and if you are familiar with the structure of building modifications for WoT, you can redo it to your liking.
Screenshots
Installation
Install fonts;
The mods folder is copied to the World of Tanks game folder.