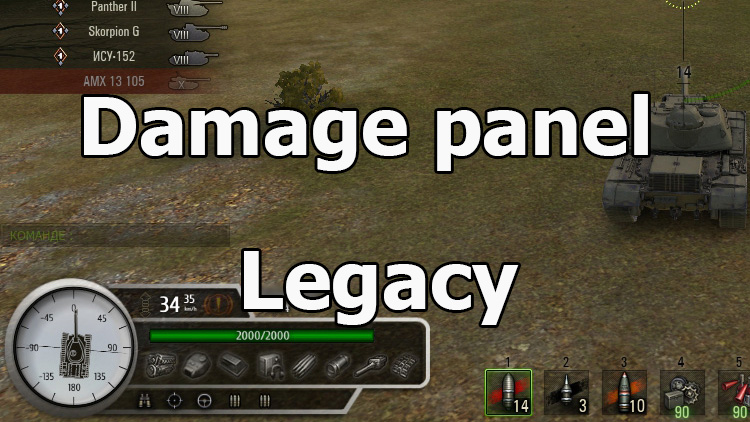 Damage panel "Legacy" for World of Tanks 1.22.0.2

Description
The "Legacy" damage panel for World of Tanks 1.22.0.2 presented to your attention is a great specimen and an excellent high-quality modification that can be called one of the best. Using this mod can refresh your perception of the game, especially if you have long been accustomed to the classic game interface. Unlike many other well-known panels, this one is distinguished by its non-standard layout and design. This is a bright and futuristic panel, which, in addition to the non-standard location of the icons, is also distinguished by the presence of a digital module repair timer and an improved tank indicator. The well-thought-out dimensions of the panel make it possible to install it even on laptops with a small monitor resolution.
Also, the damage log from GambitER, as well as the dark version of the panel and the metallic panel with the repair located in the center were added to the current version of the modification.
In addition, thanks to another mod creator, Ekspoint, an adapted damage log from Wargaming was added to the modification. At the same time, the mod_battleDamageLogPanel.json configuration file goes along with it, which can be edited and customized completely with a text editor. You can find this file at:
World of Tanks/mods/configs/ekspoint
Screenshots
Video
Installation
Install fonts;
The mods folder is copied to the World of Tanks game folder.