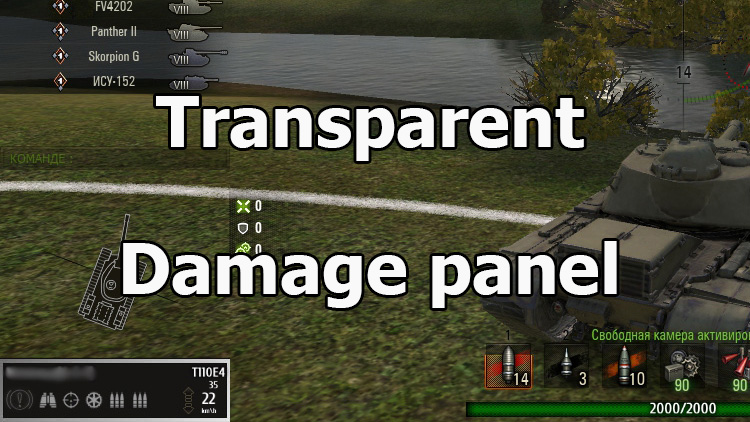 Transparent damage panel for World of Tanks 1.23.0.0
Description
Transparent damage panel for World of Tanks 1.23.0.0 will appeal to those who do not like to litter your screen with unnecessary interface elements. It is almost invisible and does not complicate the visibility, since it is almost transparent. All the icons of the car modules, as well as the icons of the crew members, were moved down for more comfort of the game. And of course, a great addition to this modification is a stylish and highly detailed damage log, fully compatible with the base Wargaming. For the work done on him a special thanks to the model demon2597.
Although the damage panel has undergone such great changes, however, in size and design, many players still resemble the World of Tanks base damage panel. And this is pleasant, since everyone knows how big the convenient interface is in combat and how it affects the user's comfort. In addition, the tank module repair timer was added to the panel, and your nickname and model of your tank are moved lower and become more readable.
Screenshots
Installation
Install fonts;
Copy the mods folder to the World of Tanks folder.