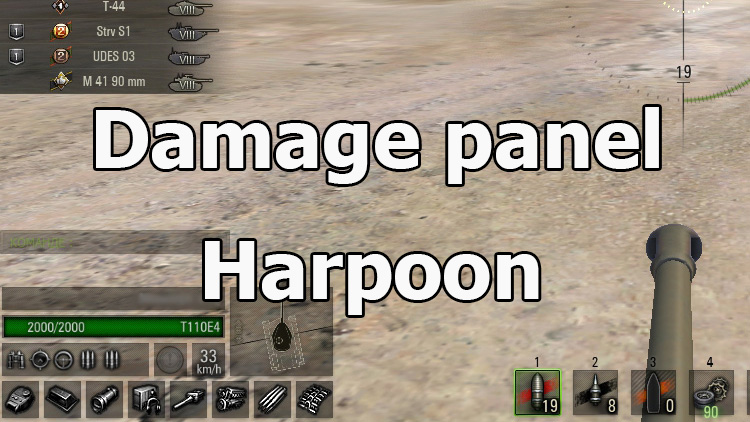 Minimalistic damage panel "Harpoon" for World of Tanks 1.23.0.0
Description
During the entire existence of World of Tanks, an incredible number of modifications of the combat interface and damage panels in particular were created. At the moment, they have been created so much that it is already difficult to come up with something new, unusual and interesting to users.
Presented here is the minimalist damage panel "Harpoon" for World of Tanks 1.23.0.0, which is part of the complex modification of the WOT Harpoon combat interface, which in addition to the damage panel also combines sights, indicators of horizontal targeting angles, drumhead and indicators. However, if you are interested only in the panel - no doubt you can download it separately from the link.
The main goal of the developers of this panel was to free up space on the screen, so the damage panel was stretched wide and reduced in height, and the level of strength is more like a round flask with an RPG potion and is under the icon of your tank. The status of the crew members and tank modules is reported to you by the icons of the light bulbs next to them. And of course, the effects of fire, repair of modules and a log of the damage received are also present. In addition, the field for entering messages was also moved to the panel itself, thereby not taking up space on the screen when you do not type a message to the allies.
Screenshots
Installation
The mods folder is copied to the World of Tanks game folder.