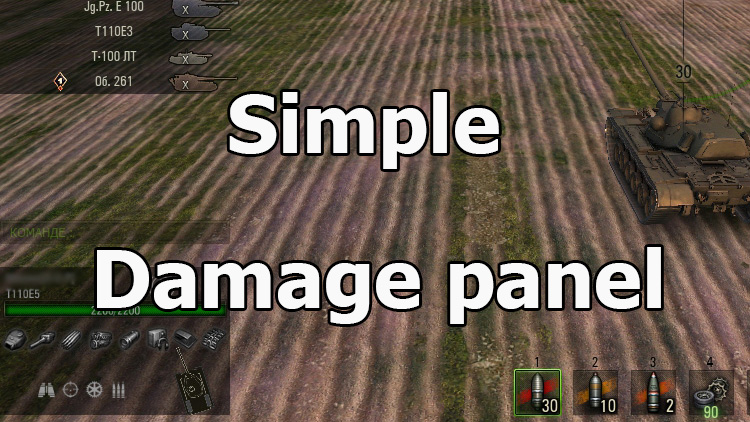 Simple minimalistic damage panel for WOT 1.23.0.0
Description
Here is a simple minimal damage panel for WOT 1.23.0.0. It is one of the most manistic panels among the currently available workable modifications for World of Tanks. The damage panel was maximally compressed by the creators in favor of free space on the screen.
The creators saved all the necessary indicators, the damage panel, the icons of the crew and modules of the tank, as well as the speed indicator of the tank and even the display of the turn of the turret and the hull of the tank found a place for itself. Although the panel is less than twice the original World of Tanks panel damage! There is nothing superfluous in it and it's just the perfect choice for lovers of minimalism in everything. Moreover, this panel allows you to quickly treat the crew and repair the machine modules by pressing the Ctrl key!
Using such a panel will be relevant when playing on laptops with small displays to increase visibility in battle, as well as for those players who display the image from a computer on a large TV and are able to perfectly see the indicators and icons on the panel even in such a compact version.
To install this modification, you only need to unpack the downloaded archive and copy the mods folder from it to the World of Tanks game client folder.
Screenshots
Installation
Install fonts;
The mods folder is copied to the World of Tanks game folder.