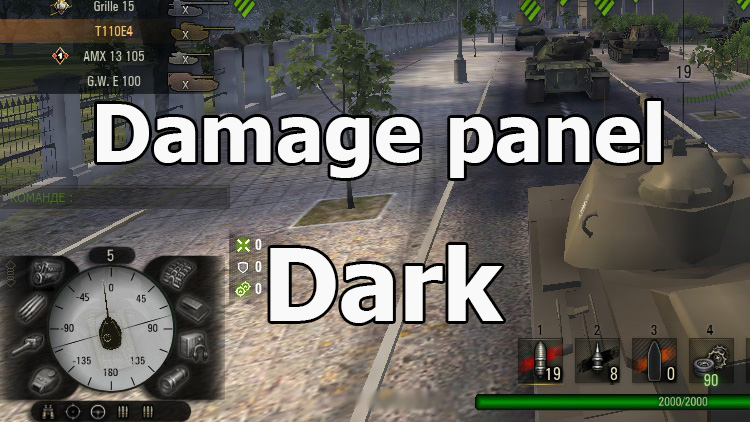 Stylish damage panel "Dark" for World of Tanks 1.21.0.0
Description
Damage panels are one of the most common categories among the modifications to World of Tanks, which has been around for a long time and is very popular among tank audiences.
The stylish "Dark" damage panel for World of Tanks 1.21.0.0, presented at this time, is somewhat similar to the known damage panel from the Hare, but is notable for its graphic part. This panel is distinguished by its compactness and stylish appearance. This was achieved by several original solutions, which distinguish the presented damage panel among others. For example, the strip of hit points of your tank in this case was moved to the center of the screen, which turned out to be surprisingly convenient!
In addition, it is also distinguished from the standard panel by the presence of a convenient timer for repairing machine modules, without which nowadays is nowhere. In the downloaded archive with the modification you will find not only its basic version, but also a special version created for fans of the Star Wars universe. In it, the central round die was replaced with a Darth Vader helmet and it looks very stylish and original!
Installation of the modification is standard - you just need to copy the mods folder from the archive into the folder with the modifications of your game client.
Screenshots
Installation
Install fonts;
The mods folder is copied to the World of Tanks game folder.