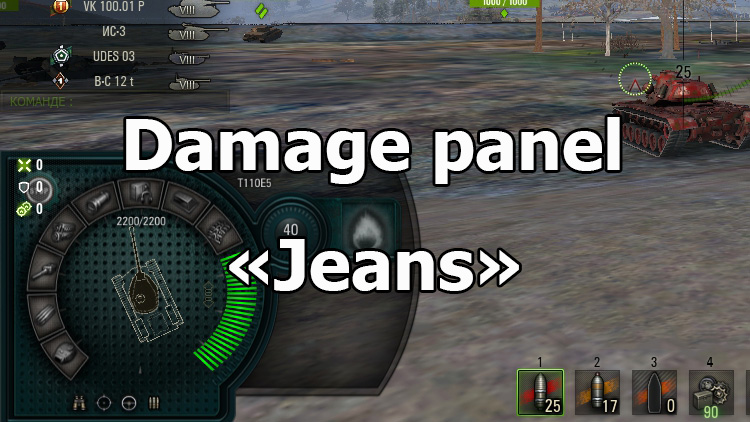 Damage panel Bionick "Jeans" for World of Tanks 1.22.0.2
Description
The damage panel presented to your attention has long been known to a large number of players in our favorite WOT game. This is a stylish damage panel Bionick "Jeans" for World of Tanks 1.22.0.2. However, for a long time it remained not adapted to the current version of the game client of the World of Tanks.
This is a really interesting and stand out damage panel. All modules and crew members icons are located in a radius around the tank icon, and the indicator of the person shooting at you and the arson icon are placed in separate interface elements.
Installing this modification is somewhat different from the usual procedure, but it certainly will not cause you any problems. The beautiful font used in this damage panel is absent by default in the operating system and comes with the modification in the archive. After unpacking the archive, you will need to first install this font in Windows. It takes you just a few clicks of the mouse and a minute of time. After that, you can already copy the mods folder from the archive with the modification to the folder of your World of Tanks game client, confirming the replacement of files if a similar request arises.
Screenshots
Installation
Install fonts;
Copy the mods folder to the World of Tanks folder.