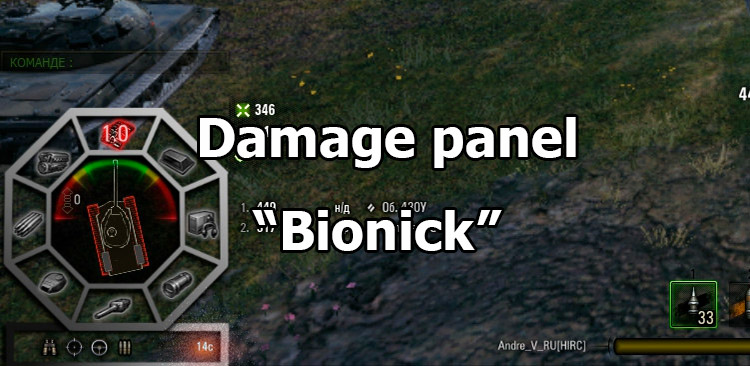 Damage panel "Octopus" for World of Tanks 1.21.0.0
Description
Presented this time to your attention the damage panel for the client of the game World of Tanks 1.21.0.0 called "Octopus" is a very beautiful and truly functional mod. When creating this damage panel, its author was inspired by the Zayaz panel, known to many players. Of its interesting properties, it is worth noting the possibility of repairing modules in the center of the screen. Thanks to this function, you have the opportunity to repair tank modules and treat crew members with a simple mouse click on the icon in the center of the screen. Also of the features of this damage panel, one cannot fail to say about the convenient tank hitpoint scale, transferred from the corner to the center of the screen, in its lower part. The size and design of the panel interface were selected and adapted to work with the standard Wargaming damage log, while being compatible with the damage log from Gambiter.
It should be noted that to install this damage panel, you will also need to install the font that comes with the mod in the archive, and then copy the mods folder to the folder with the World of Tanks client, confirming the replacement of files if necessary. In addition, in the archive with the modification you will find a version of the damage panel with horizontal aiming angles.
Screenshots
Installation
Install fonts;
Copy the mods folder to the World of Tanks folder.