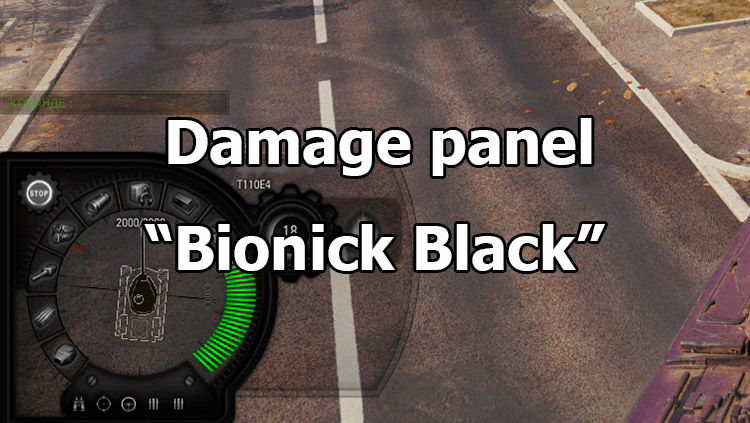 Damage panel "Bionick Black" for World of Tanks 1.22.0.2
Description
Modifications of damage panels do not happen much! And the damage panel "Bionick Black" for World of Tanks 1.22.0.2 presented this time to the attention of players is the best confirmation!
This panel is the fruit of the work of the duo of mod authors and is fully adapted to work with the current version of the client of the game World of Tanks. Its distinctive feature is the circular arrangement of the icons of the tank modules, as well as the speedometer moved to the side. Also a very original solution is to display the number of hit points of your tank in the form of a green scale, due to which the damage panel is somewhat more like a car dashboard. The fire icon is set apart from the main dial, as well as the parking brake lamp, which only benefited from the informational content of the panel. And with all its unusual shape, this model supports a convenient and readable log of the damage done and covers a fairly small part of the screen, being also translucent where possible.
As a result, the team of modders turned out to have a very stylish damage panel, without excessive futurism in design and corresponding to the atmosphere of tank battles, but with a fairly modern interface, refreshing game sessions already familiar to many.
Screenshots
Installation
Install fonts;
Copy the mods folder to the World of Tanks folder.