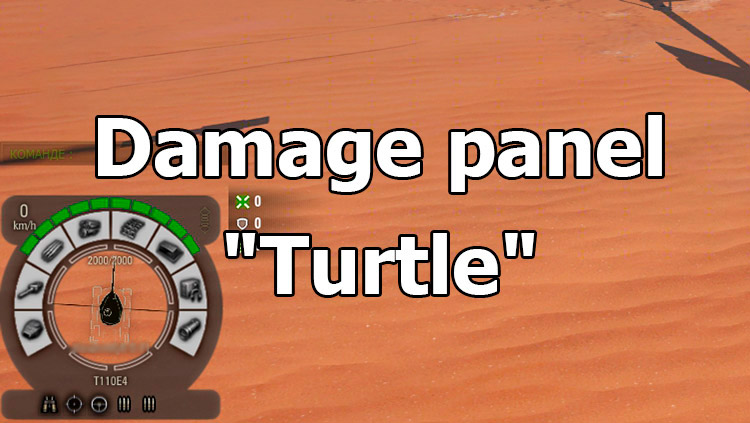 Damage panel "Turtle" for World of Tanks 1.22.0.2
Description
We bring to your attention again another excellent and high-quality modification for World of Tanks from the famous developer Andre_V. This is a completely new take on the World of Tanks damage panel. Damage panel "Turtle" 1.22.0.2 was created from scratch with the help of another very famous mod author 2rokk and in the original plans should have been a little different. But after the release of one of the micropatches, the authors had to modify it.
In its design, the damage panel is really a bit like a turtle, but at the same time it remains quite minimalistic and compact, with well-readable indicators. Of the features, it should be noted, first of all, the unusual strength scale of your tank - it is made in the form of a green semicircle. And the digital timer for repairing tank modules will never be superfluous. When creating it, the authors tried to comply with the standard dimensions of the panel so that the "Turtle" damage panel would still work stably with the damage log from Wargaming.
At the same time, the panel continues to be supported and improved by the creators. In the latest version of the presented modification, a variant with the location of the hit points graph in the center was also added. Future plans also include the development of scopes in the same style.
Screenshots
Installation
Install the font;
Copy the mods folder to the World of Tanks folder.